Ad blocker interference detected!
Wikia is a free-to-use site that makes money from advertising. We have a modified experience for viewers using ad blockers

Wikia is not accessible if you've made further modifications. Remove the custom ad blocker rule(s) and the page will load as expected.
THIS PAGE IS UNDER CONSTRUCTION AND COMPLETELY OUTDATED
This page is about the T.V. show, for the town see Jericho, Kansas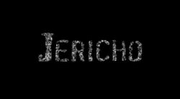 Jericho
is an American Television show that is shown on
CBS
that aired on September 20th, 2006. After a winter hiatus, it returned on Febuary 21st, 2007. The episode count so far is
23
and the producers have already confirmed a second season.
[1]
Nina Tassler of CBS also receently treated the fans with the news that CBS has ordered 7 episodes for a second season of Jericho, due to the extreme presence online by the fans.
[2]
In the small town of Jericho in Kansas Jake Green returns to town for his grandfather's inheritance. When he leaves, being denied the inheritance, sees out in the distance a Mushroom Cloud appears over Denver, Colorado. Confused as to why there was a mushroom cloud, Jericho finds themselves isolated with loss of all communication. The town also endures many hardships which include:
Loss of Power
Limited amount of resources
Too large of a population to care for
Problem with outsiders
No communications
First Season
Edit
In the first 11 episodes the town has many problems with loss of power, and limited supplies. Ultimately, the local gangs are eliminated and a large number of Refugees came to the town. After the winter hiatus, new secrets are revealed but not solved, also they are getting more and more information with the Outside world. Hawkins secret is discovered, the Refugees are threatened to survive, the food supply is running out, and the US is reuniting... but not as one.
References
Edit